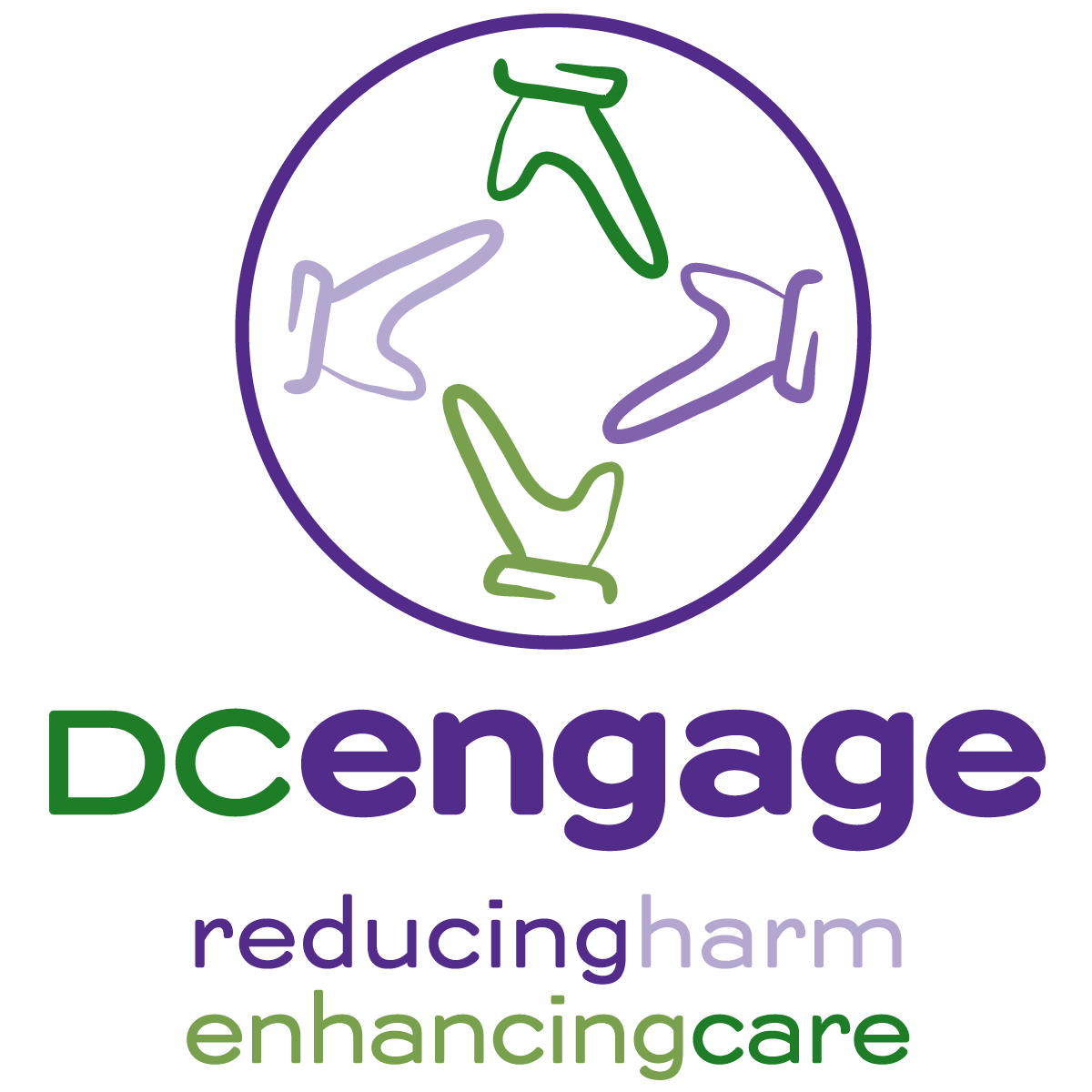 DC Engage, led by HealthHIV with funding from DC Health HAHSTA, strengthens the capacity of aspiring or established community-based organizations and peer-led coalitions to integrate culturally and linguistically appropriate, evidence-based, and promising practice models to prevent opioid overdoses, enhance access to prevention and treatment, and to reduce deaths associated with opioid use. These organizations address the needs of persons who use and/or inject drugs.
This 2023 Community Mapping Toolkit for D.C. Organizations details how visualizing health disparities can help outreach programs for HIV prevention. The toolkit explores how community mapping can support your work, what goes into creating a community map, and how to use mapping tools that are available online.
This resource provides general harm reduction tips for drug use and information on local harm reduction organizations.
This resource guide lists organizations in Washington, DC that offer assistance in areas including housing, harm reduction, safer sex and STI testing, food, clothing, legal, health care, and social support.
DC Engage Second Annual Harm Reduction Conference
DC Engage's annual Harm Reduction Conference brings together harm reductionists, community members, and experts to discuss the latest practices, techniques, and important issues in the harm reduction community.
Focusing on the theme of Justice and Equity for Community Health, this day-long conference on June 29, 2023 featured expert speakers and panels covering the national and local landscape of harm reduction, language and social justice, retention in care, drug user health in a syndemic environment, and other topics.
National Perspective on Harm Reduction and Community Health
This session describes the impact of drug use from a national and local perspective, examines the social impact of drug use on communities, and identifies national and local harm reduction activities. Surveillance data will be presented to highlight national and local trends.
Speakers:
Brian Corry, Overdose and Prevention Division
Jenna Bluestein, Office of Public Health and the Office of National Drug Control Policy with the Executive Office of the President
---
Social Justice/Language Justice (Panel Discussion with Q&A)
This plenary focuses on how to eliminate and replace stigmatizing language and negative bias while also using person-first language within communities of people who struggle with substance use disorder to increase access to services and successful retention in care. The session also addresses best practices for community responses as behavioral health crisis alternatives and discuss how to bridge the gap between the community and the government.
Speakers:
Mark Robinson, Family and Medical Counseling Service, Inc.
Sonia Canzater, Georgetown University
Dr. Ashley Elliot, Consultant
---
» Download Presentation Slides, Part 1
» Download Presentation Slides, Part 2
Social Justice/Language Justice Implications for Services and Retention in Care
Scenario Discussion 1: Analyze methods used to decrease stigma by using terms that avoid negative associations to increase access to services while promoting a positive and affirming space.
Scenario Discussion 2: How can we educate and strengthen community responses to address drug user health, and promote retention in care? What has history taught us as it pertains to policies and access for the harm reduction community within hospital settings, and how do we continue to move forward?
Facilitators:
Larry Bryant, The Reunion Project
Dr. Ashley Elliot, Consultant
Self Care Discussion with DC Engage Micro-Grantees
Caged Birds
Capital Ballroom Council 
Empowerment Enterprise II
Far Southeast Family Strengthening Collaborative
Father Factor, Inc.
Harm Reduction at Westminster
Innergy, Inc.
Marshall Heights Community Development Organization
Project Briggs
Supporting and Mentoring Youth Advocates and Leaders (SMYAL)
Drug User Health in a Syndemic Environment
This session addresses challenges related to living and accessing services in a syndemic environment. It covers those strategies that ensure individuals are able to address co-morbidities. Additionally, the session addresses strategies to prioritize health needs and expected outcomes from a drug user health perspective. The complex intersectionality of the law and harm reduction efforts are discussed.
Speakers:
Irene Kuo, GWU Milken Institute School of Public Health
George Kerr III, CEO, G III Associates
Leslie Demus, Unity Health Care
---
Drug User Health in a Syndemic Environment – Strategies, Priorities, and Outcomes
Scenario Discussion 1: How can we combat stigma and educate neighborhood businesses and the immediate community about the need for HR Vending machines? What are the pros and cons of Supervised Consumption Services within a community?
Scenario Discussion 2: How can CHW's assist in bridging the gaps in Trans syndemic clinical environments? What methods can be incorporated for Trans communities to be more involved in Harm Reduction dialogues?
Facilitators: Tamara Henry, GWU Milken Institute School of Public Health Sharday Lewis, NASTAD
Closing Session — Harnessing the Fury: Overcoming Barriers, Unveiling Pathways, and Minimizing Harm
Dive into a discourse centered on the policy limitations impeding the implementation of comprehensive HIV prevention programs for injection drug users. Uncover the pivotal role of policy change as a linchpin of public health action. Explore the transformative potential of research-driven insights and harm reduction approaches in minimizing the deleterious effects of HIV within this marginalized community.
Speaker:
William McColl, Collier Collective, LLC
---