People aged 15-24 years old in Malawi are at particular risk of acquiring HIV. Early marriage and early sexual activity contribute greatly to high numbers of new HIV infections among those 15-24 years of age. In 2018, around a third of new HIV infections in Malawi occurred in this age bracket. Despite this, many youths do not have sufficient knowledge of how to prevent HIV. Pre-exposure prophylaxis (PrEP) is still a relatively new concept in the country and is not yet widespread as compared to the United States of America, but where it is available, youth face challenges to easily accessing it.
HealthHIV's medical education webinar, "Considerations for Prescribing PrEP in Youth," made me see an interesting similarity between Malawi and the States when it comes to PrEP and I put my thoughts into this blog.
Health services are totally free in Malawian government hospitals, meaning that you can walk into any government facility and gain access to health services like HIV services without the need for health insurance like in the States. Even though it is free, youth are not as active in accessing HIV-related services in Malawi, especially PrEP. When asked why, many young adults say they do not feel comfortable being seen in line for HIV services because people in their communities would construe it negatively. The government introduced Youth Friendly Health Services, where youth would have more privacy and less waiting time when they go to the hospital, but this barrier is still proving to be hard to bring down in Malawi. This is echoed in the States, where some youth are hesitant to access services for fear of being socially stigmatised by community members.
Many youths do not even know what PrEP is in Malawi. Public health messaging about PrEP tends to be aimed at key populations such as female sex workers (FSW) and men who have sex with men (MSM); therefore other groups of people as well as the general population don't effectively receive the same information. Fear of side effects from the drugs is another barrier to uptake even among people who are aware of PrEP. Those who are ready to access PrEP also stand a risk of facing the judgement of some health workers because, Malawi being quite traditional, sex before marriage is seen as a taboo.
For PrEP to be effective, adherence is a must with the first 28 days being crucial. Adherence seems to be an issue in this age bracket, with young adults simply stopping the drugs because they are "tired" of taking meds daily. The challenge of remembering to take a tablet every day is a risk factor that could affect PrEP numbers in Malawi, which is a similar challenge in the States. I feel that if methods with a different route of administration were popularized, or the frequency of taking the tablet was reduced, youth would definitely be more open to it.
As a clinician in Malawi, the fight against HIV is a difficult one. Talking to some youth in my neighbourhood, many find that PrEP is an acceptable HIV prevention method and they expressed a willingness to try it. Just like in the States, multi-level interventions are needed to promote PrEP uptake. Social and structural factors should be addressed to motivate young adults to access PrEP and limit the above-mentioned barriers that are very similar between the two countries.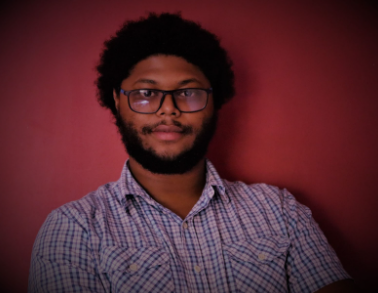 About the Author
I am Delroy White, a 2021 Community Solutions Program fellow from Malawi doing his practicum attachment with HealthHIV. As a clinician with 7 years' experience in the field of HIV, I currently am working for ArtGlo Africa, an NGO that uses the power of art to address contentious issues that have an implication on health.
My project, Umunthu Project, aims to bring down the barriers to health access faced by LGBTQ people in Malawi.