These resources provide useful information for clinicians participating in the HealthHIV HIV Prevention Certified Provider™ certification program.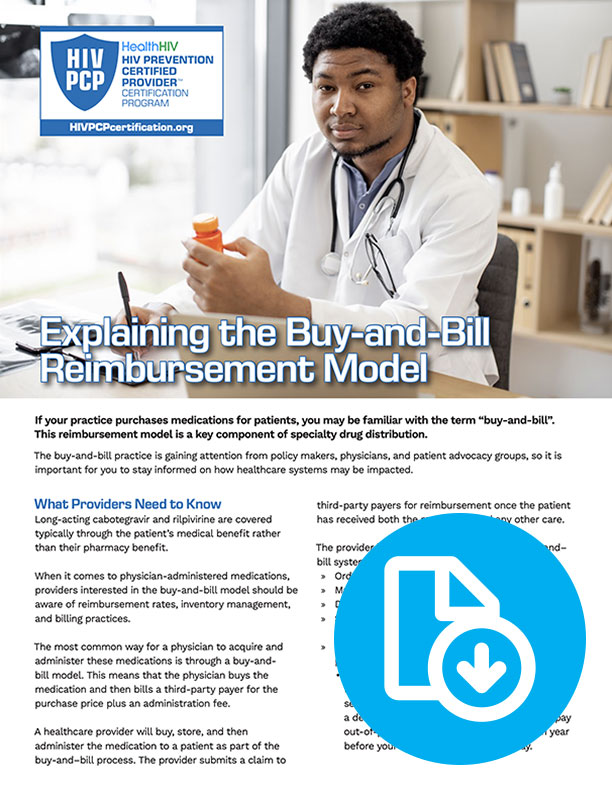 The "Buy-and-Bill" practice is gaining attention from policy makers, physicians, and patient advocacy groups, so it is important for you to stay informed on how healthcare systems may be impacted.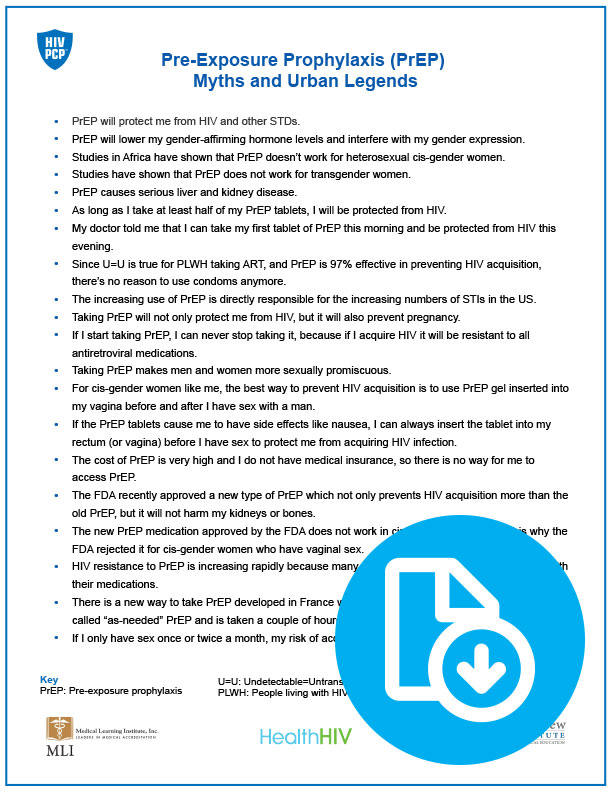 This list of commonly held myths and urban legends about PrEP provides starting points for discussions with patients.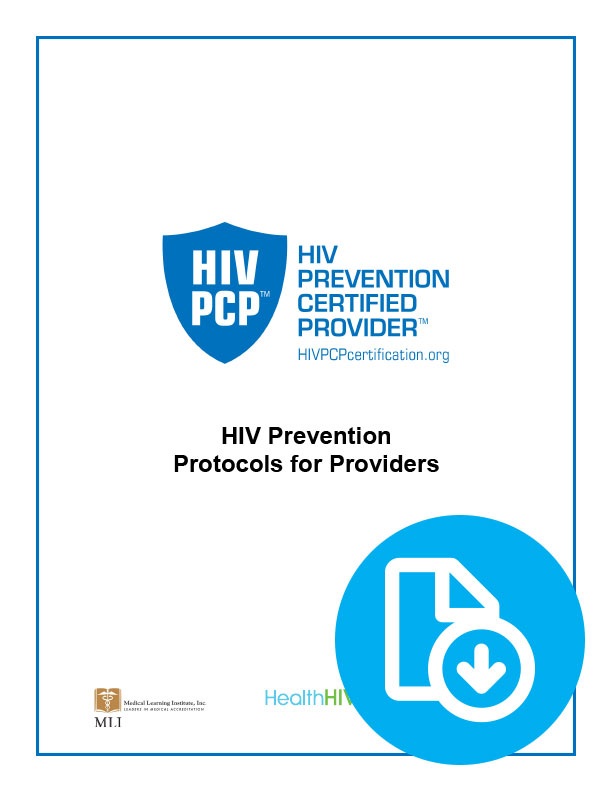 This quick guide to HIV Prevention protocols includes CDC guidance on indications for PrEP recommendation, eligibility, evaluation, and prescribing information.